Since the very beginning AP KunstArt Fund leads it's educational project and profile niemuzeum. In 2020 we supported another great educational project – polish competition – Wnętrze. Światło. Cień.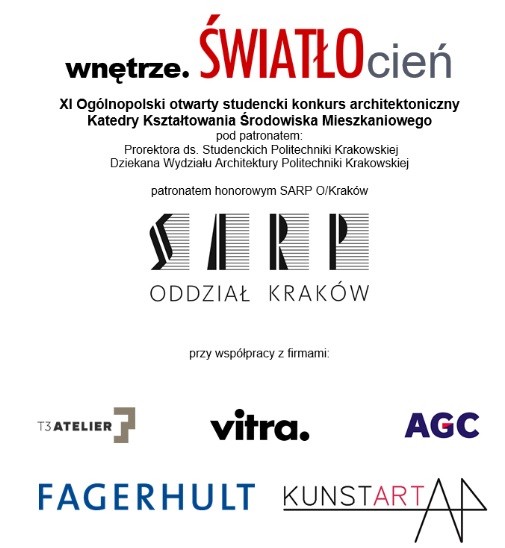 Interior is really heart and soul of the building . "Interior. Light. Shadow" competition in organised yearly by Chair of Housing Design with honourable patronage of Dean of Architecture Faculty of Technical University in Krakow and SARP – Krakow.
2020 theme: "Space inspired by art"
Theme for the task was to design a chosen interior (either a flat or a public space) with entrance space, garden, public space, small architecture or greenery – inspired with a chosen work of art.
Art is an important part of our lives and – sometimes – also a part of the space we spend time in. Architect or designers work is – or could be – connected with using work of art or cooperation with artists. We encourage to use visual arts as an inspiration for creating an original interior. Object could be used as an inspiration for lightening, forms, color or mood. Artworks used as inspiration should be used from public domain (copyrights – 70years after authors death).