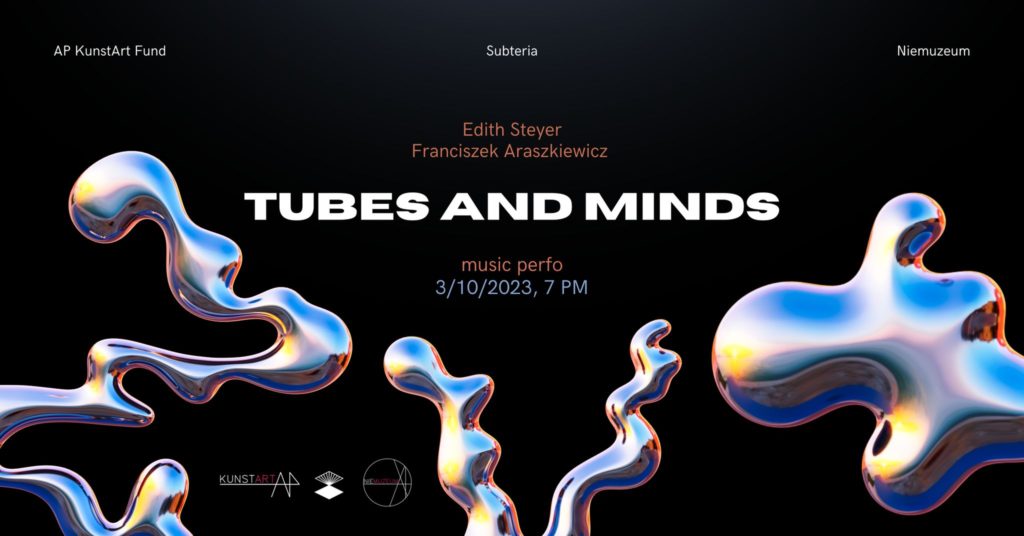 We are happy to invite you to the premiere of the musical performance "Tubes and Minds". The performers will be: Edith Steyer on the amplified clarinet and Franciszek Araszkiewicz on the brain wave scanner and electromagnetic field converter. We hope to see you there.
Date: October 3rd, 2023, 7 PM
Location: Subteria Gallery, Kanonicza 5 (level -1), Kraków
Admission is free.